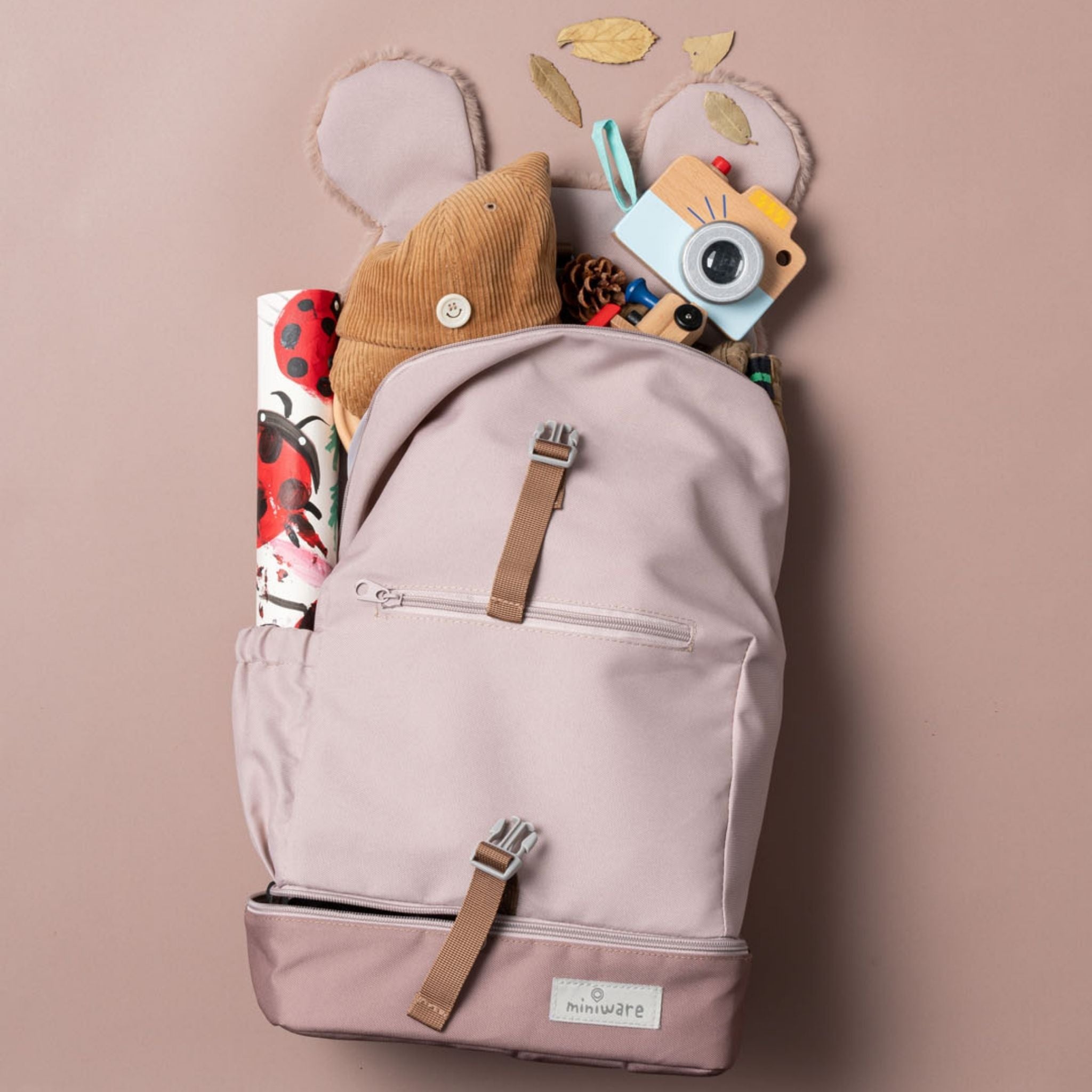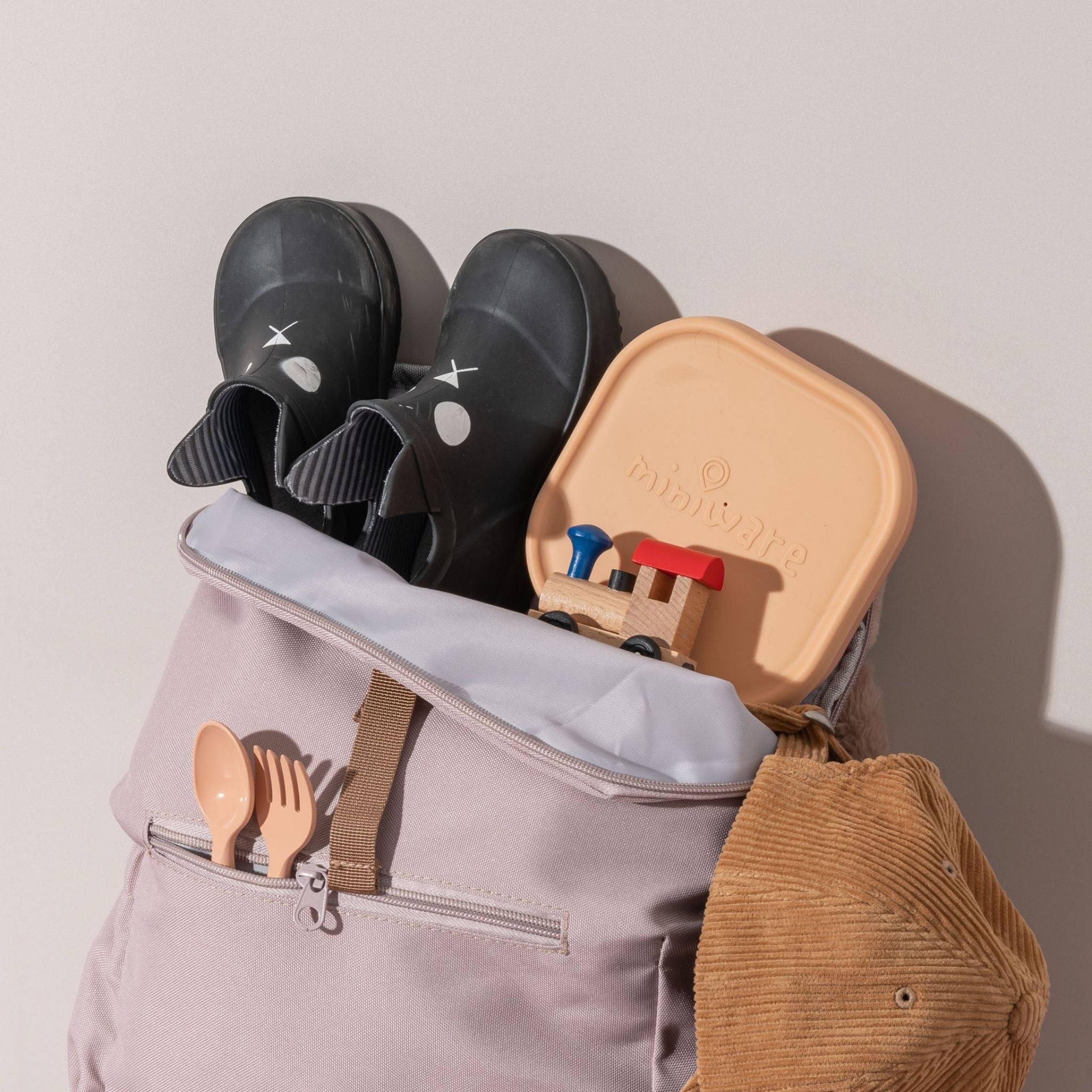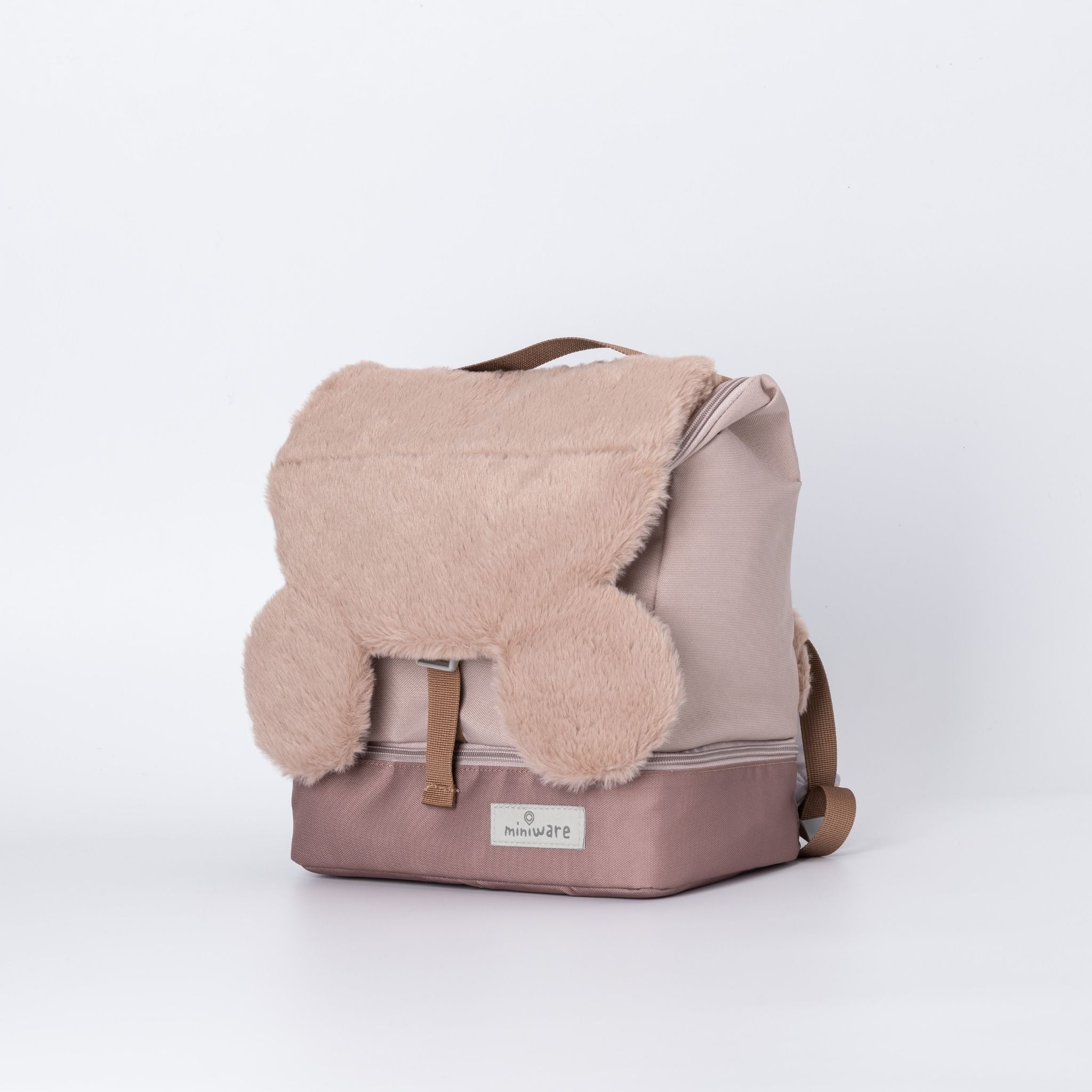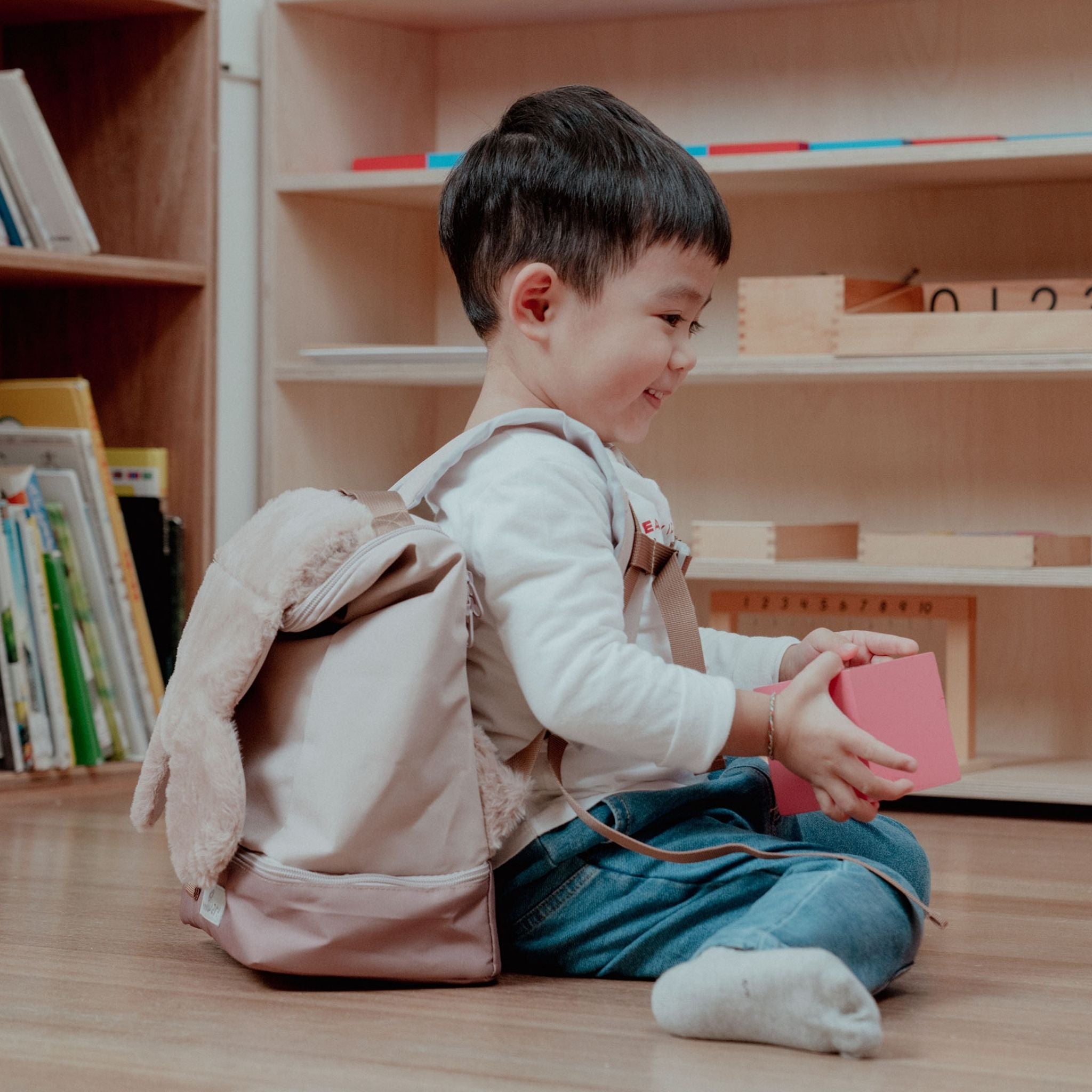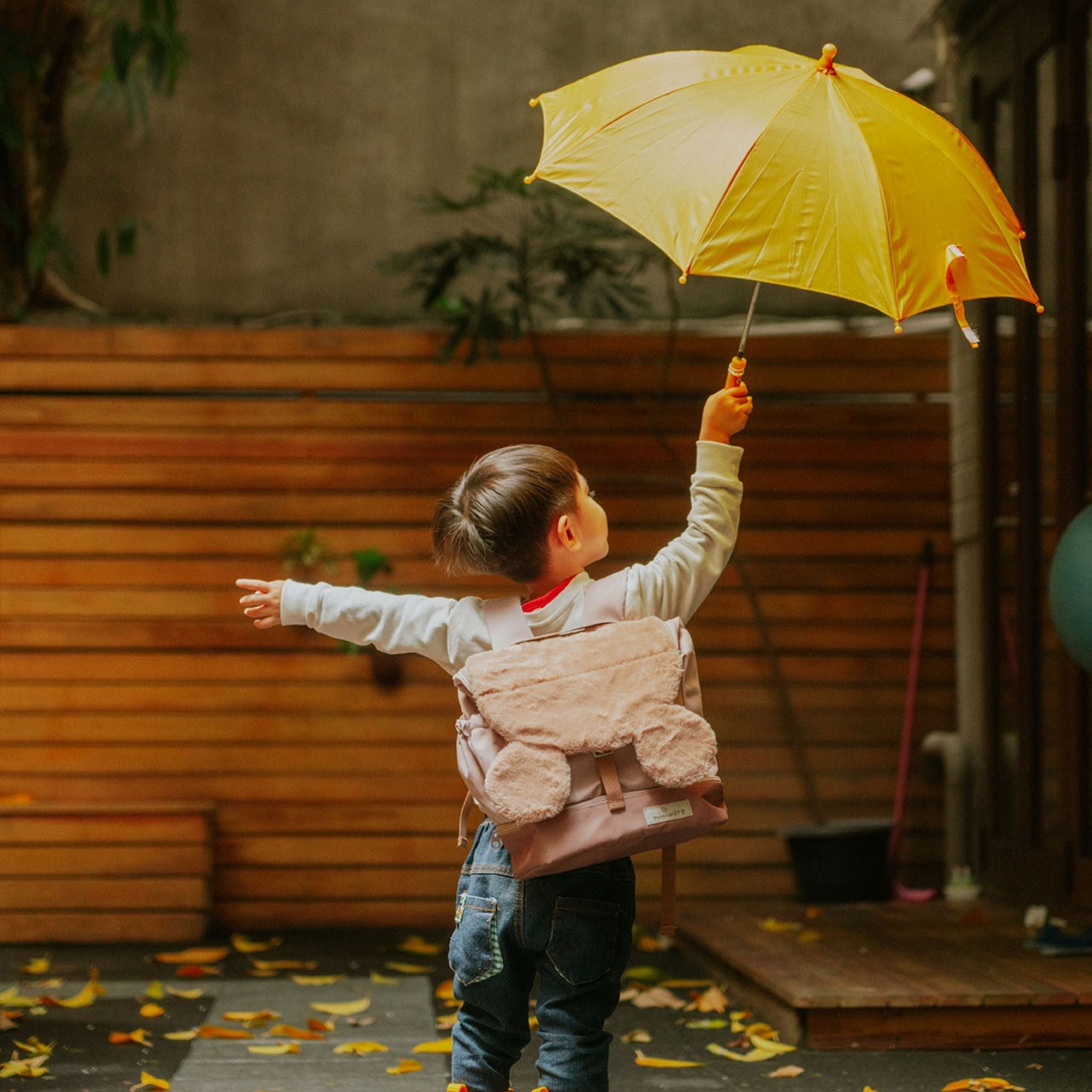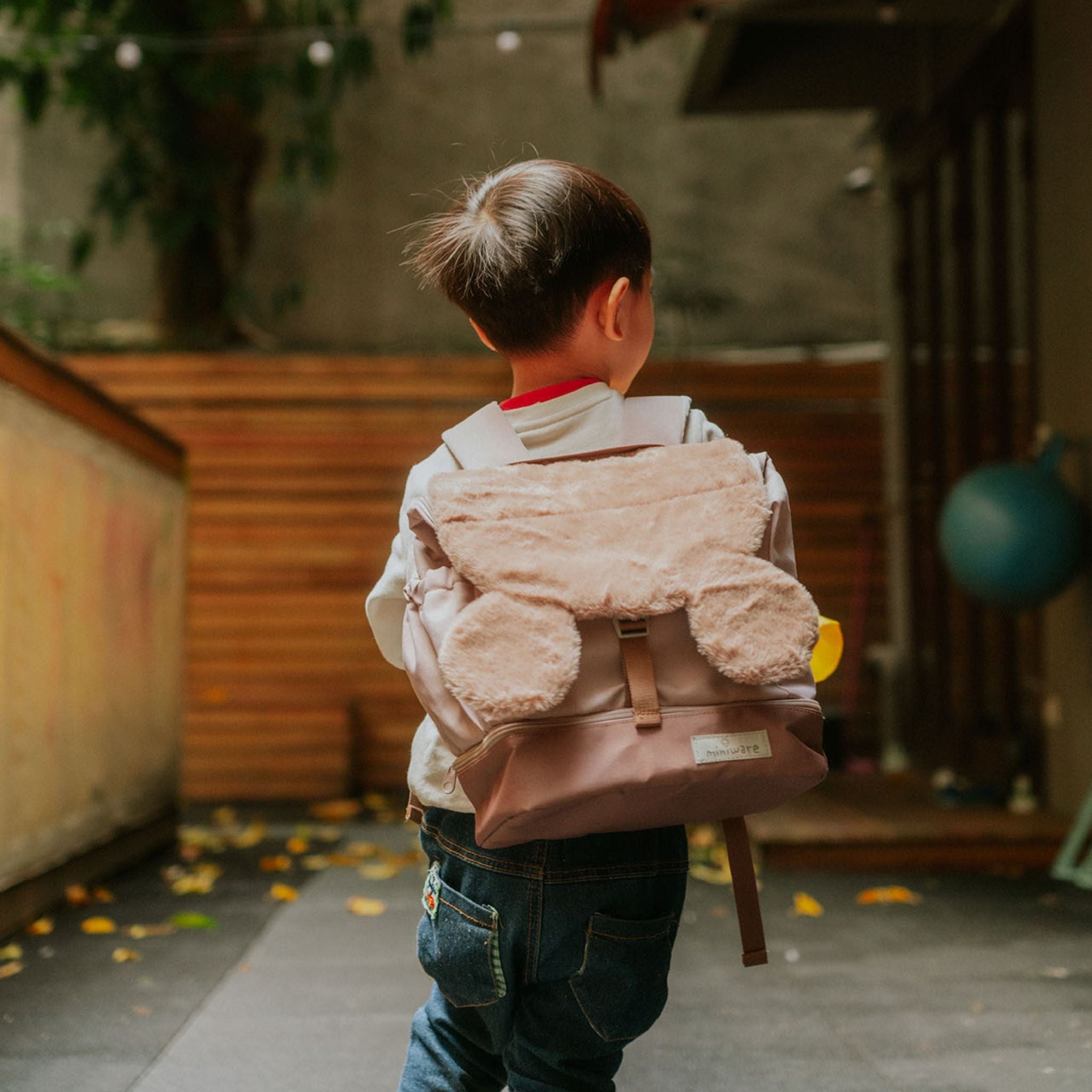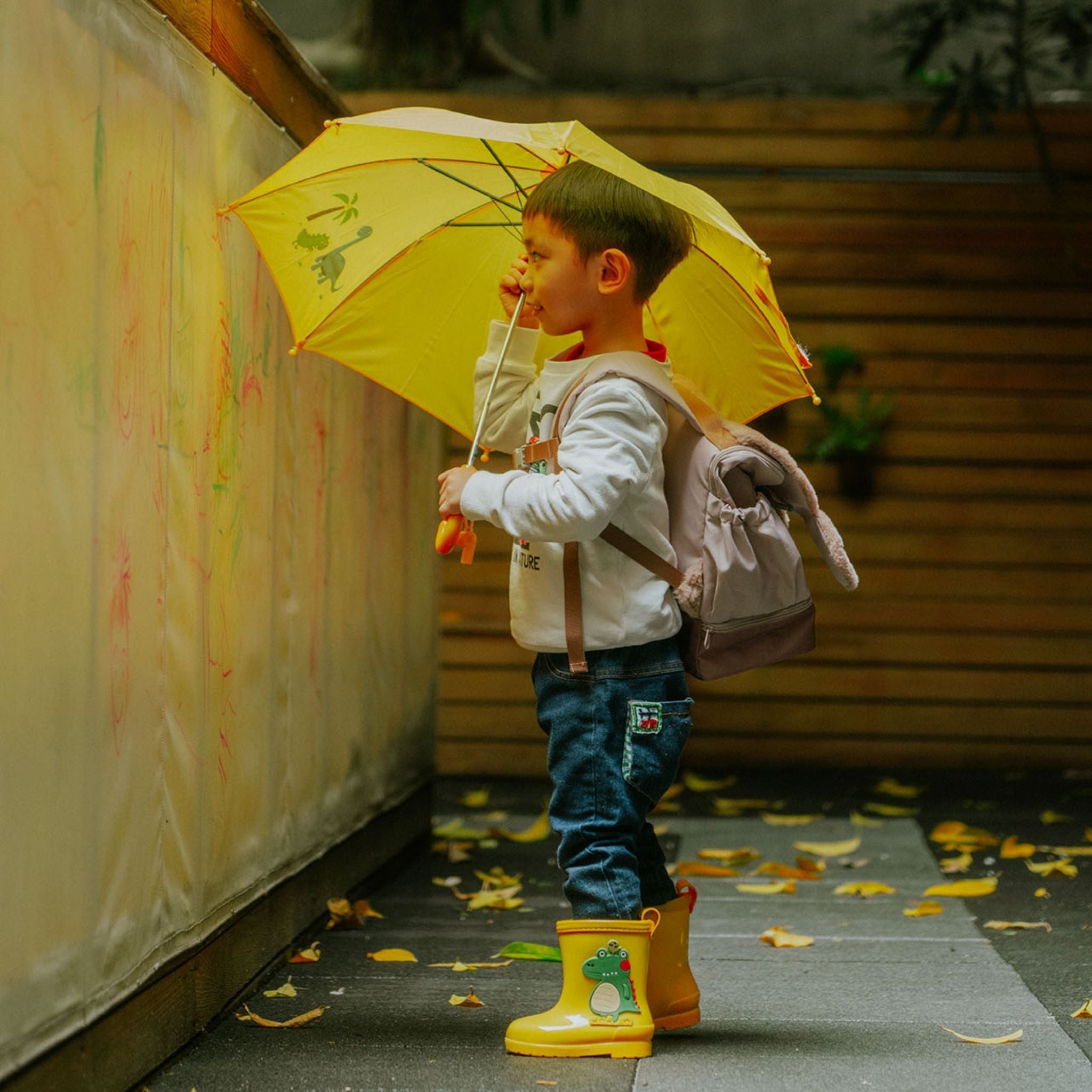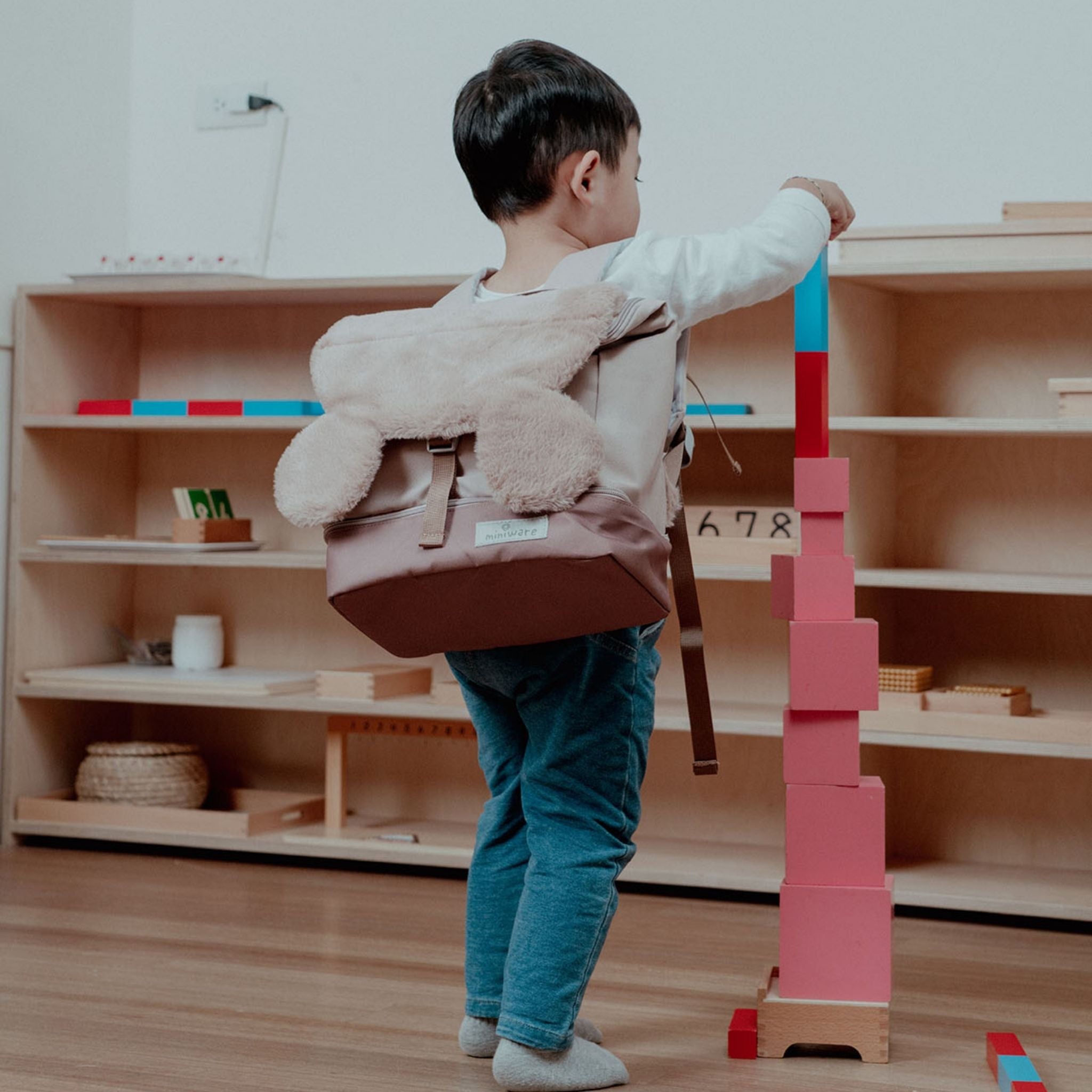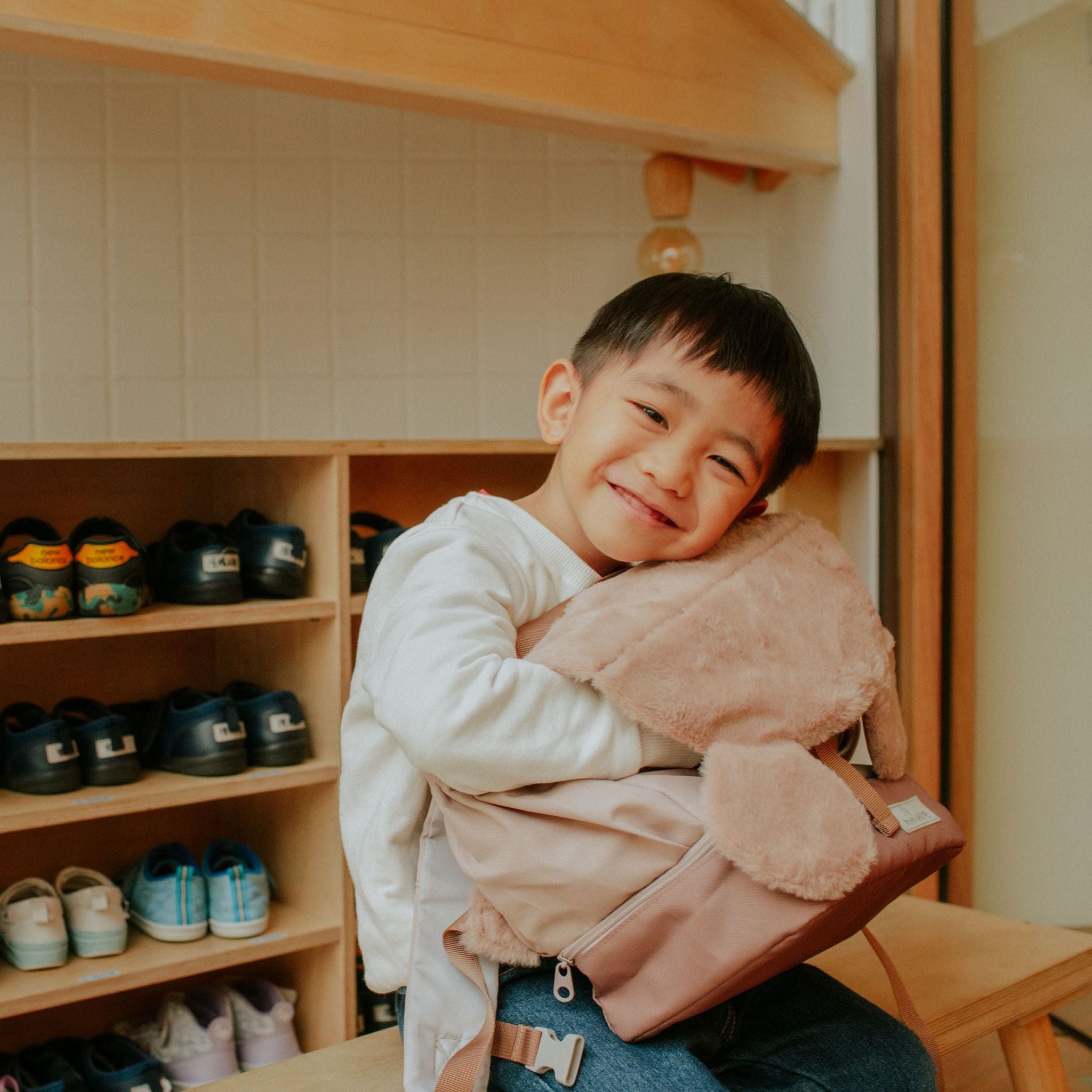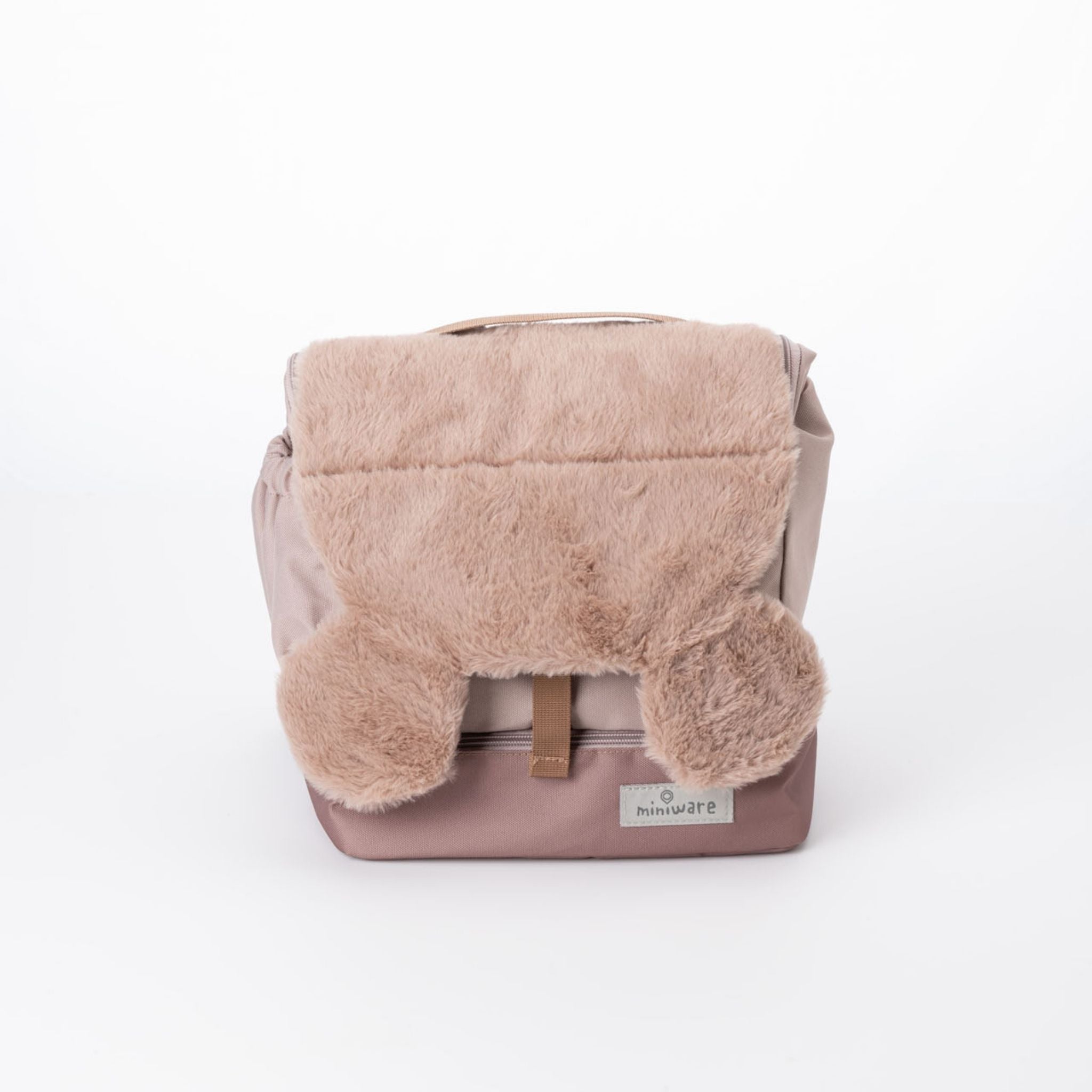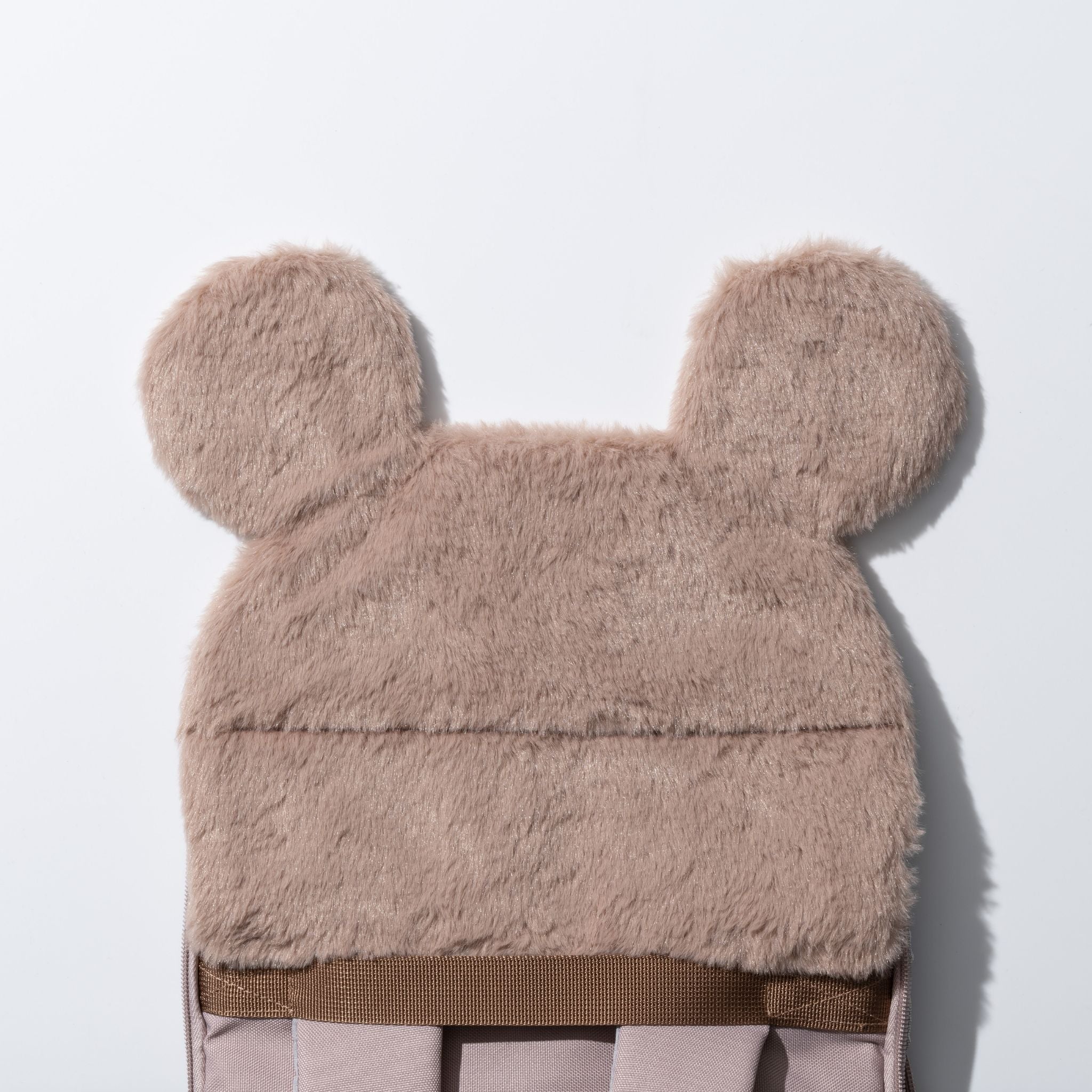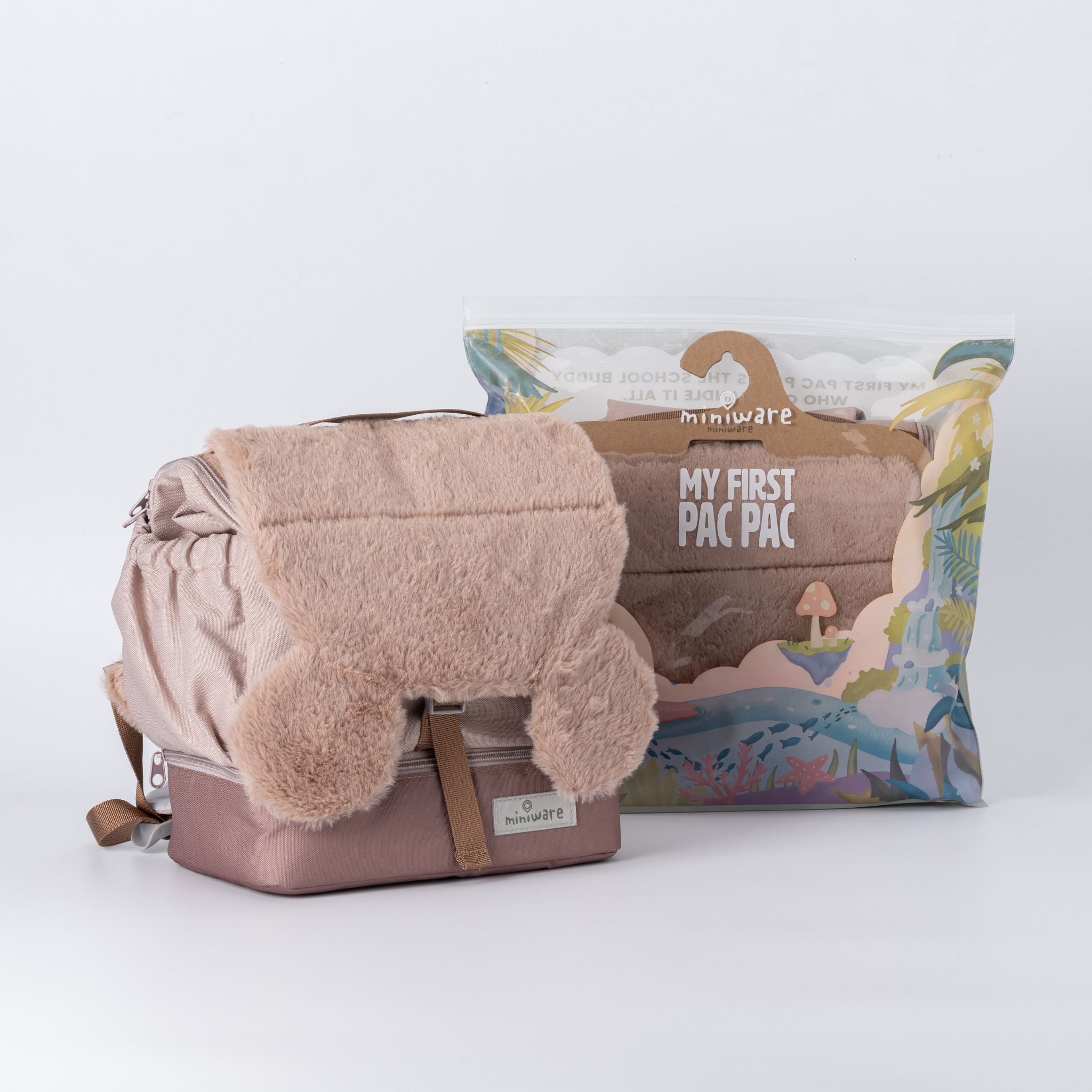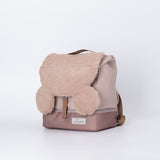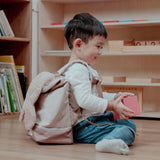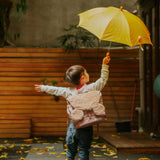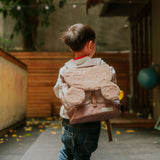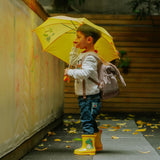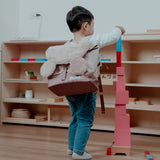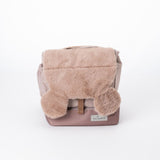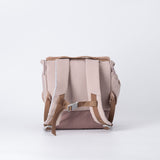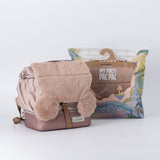 Description

Bring a friend to school every day with My First Pac Pac! This adorable California buddy is ready to make learning fun. Padded compartments have room for lots of stuff like art supplies, clothes, and snacks! There's even an insulated cubby to keep foods fresh.

Noah gives great bear hugs! He and his family live in the California redwood forest. His favorite things are sustainability, fresh berries, and fishing.

Noah is easy to clean and will last a long time, good for your growing mini and the Earth! My First Pac Pac is adjustable as well and can be made taller or smaller for kiddos ages 3+

Materials

Oxford Cloth + TPU

Aluminum Foil (bottom inner layer)

100% Polyester Fur

Dimensions

Unfolded: L 25.4 x W 15.24 x H 40.64 cm

Folded: L 25.4 x W 15.24 x H 33.02 cm

Usage

Adjust strap lengths and set to one of two different heights to ensure My First Pac Pac comfortably fits your child. Height is adjusted with an easy central clip.

Main zippered compartment can be used to store change of clothes and/or adventure supplies, and when extended to full height fits taller letter sized school books. Additional zippered front pocket, side cup/thermos holder and inner pockets can be used to organize further.

Use the insulated bottom compartment for snacks and lunches to keep them fresh, or to separate dirty clothes.
Care

After use, handwash with cold water. To clean thermal lined compartment, empty contents and gently wipe clean with a damp cloth. Avoid machine washing and hot water as this may damage the inner thermal lining.

For stubborn stains or residue, gently rub the affected area with a soft sponge or cloth using a mild soap or baby-safe detergent.

Store in a dry place for next use.
Adjustable sizing ensures the backpack fits children from ages 3 and up, growing alongside your mini adventurer and their needs.
Shaped for little hands, ensuring a comfortable grip for budding eaters.
Crafted from baby-safe, non-toxic materials for peace of mind at mealtime.




Free shipping on orders over $35
Brand Certifications
Eco Friendly
Work Environment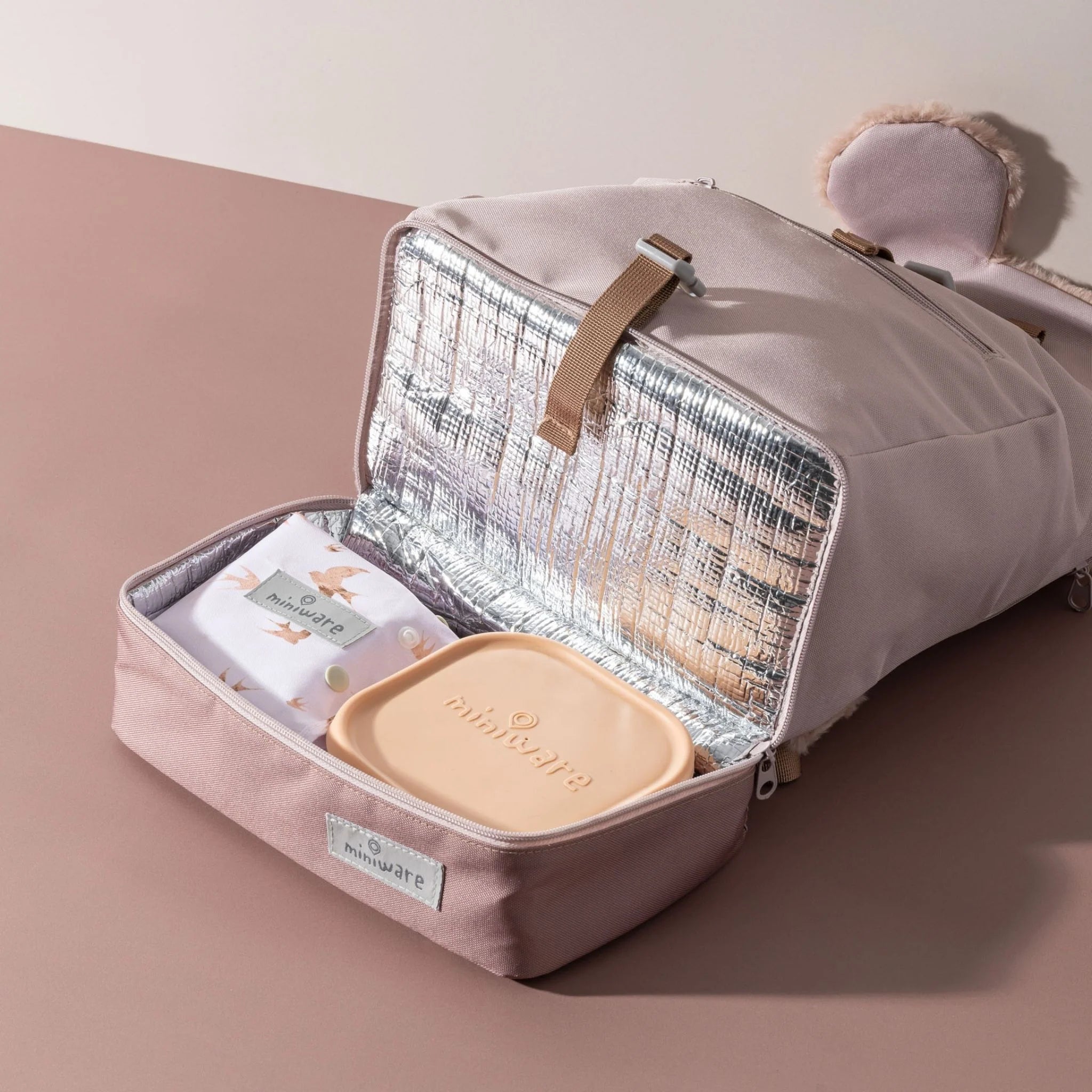 Benefits
· Fluffy exterior gives your little ones a friendly and soothing experience, providing support to take on new experiences like first day of school!

· Adjusts size starting for children ages 3+ and up as they grow

· The perfect first backpack to join you on adventures and activities from school, camping, trips, and vacations!

· Fitted with padded straps for extra comfort

· Sectioned compartments with an insulated bottom layer help you maximize space for all your gear from snacks, supplies, clothes, and books

· Made to last this Pac Pac is a sustainable alternative that will grow and adjust with your mini

Made from Plants, For Kiddos and Mother Earth
FAQ

What age is this backpack suitable for?

Ideal for that first day of school, and grows alongside children from ages 3 and up.

Is the backpack comfortable for daily wear?

Yes, it has a plush soft top and padded straps for maximum comfort.

Is the insulated compartment suitable for both hot and cold items?

Yes, it helps maintain the temperature of both.
Returns

30 Days

Refunds available for unused products within 30 days; certain exclusions apply.

Replacements

Replacements offered for items with defects on arrival or hidden defects within 90 days; damage from drops/throws excluded.

Shipping Costs

Return shipping costs borne by the customer; we're not liable for lost/stolen items. Refunds processed in 10 days; terms and exceptions apply.
Why Miniware
Sustainable, Safer For Baby, Easy To Clean
Our brand is committed to sustainability, ensuring a brighter future for the next generation. Every product is designed with your baby's safety in mind while offering hassle-free cleaning.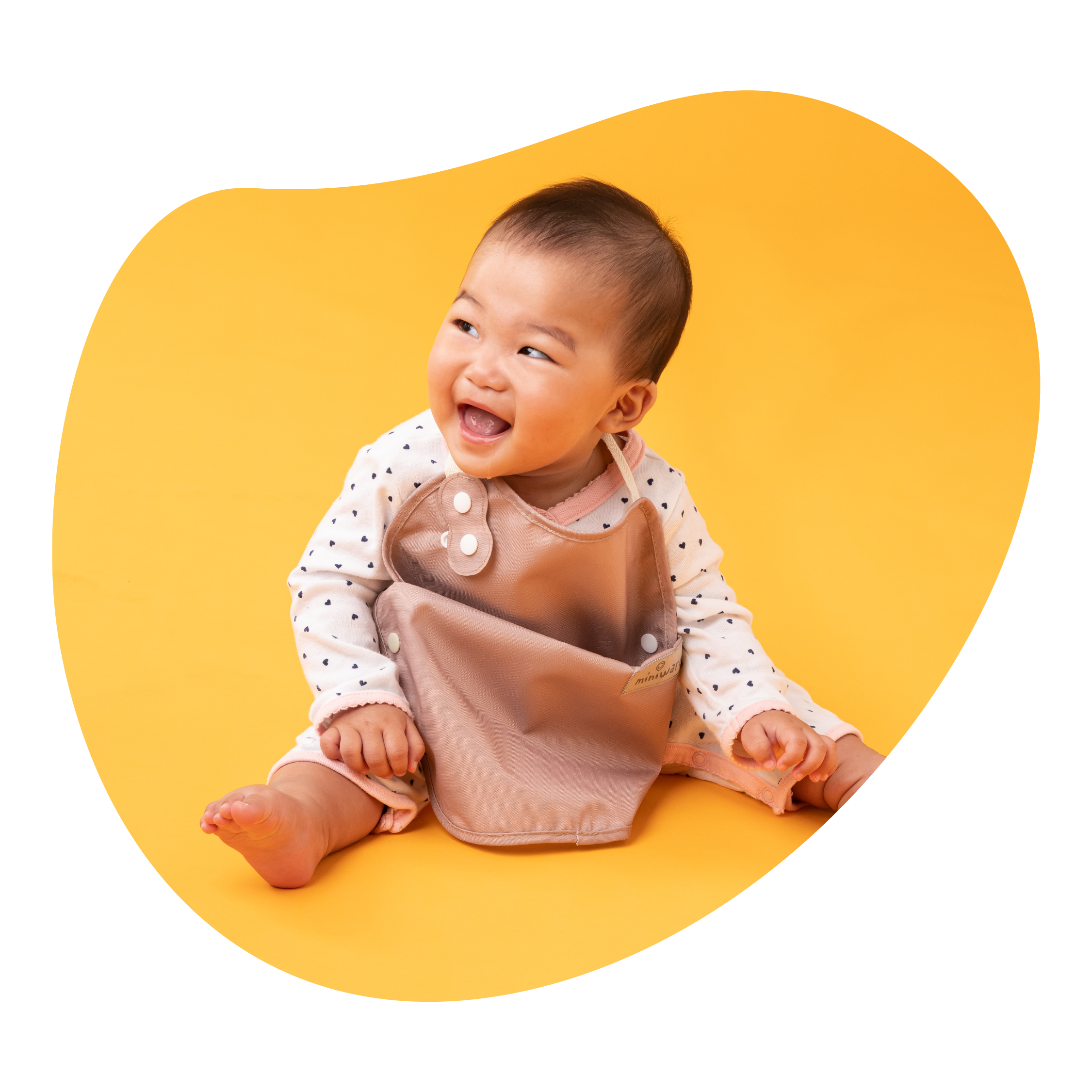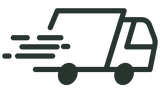 Exclusive Discounts
Redeem for up to 30% Off!
Redeemable Perks
Transform your points into exciting products or special savings.