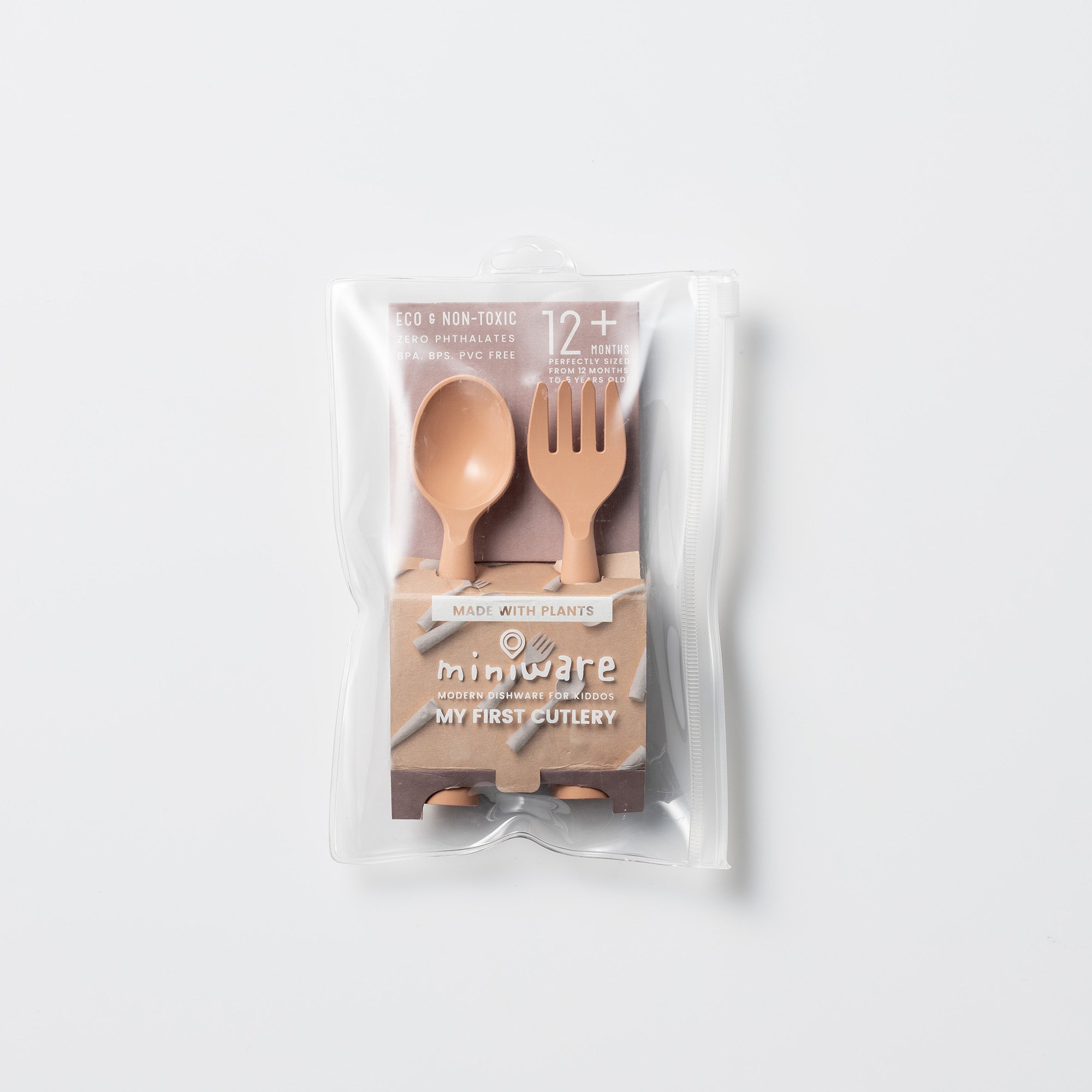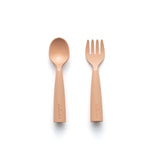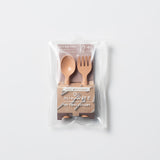 Description

My first cutlery is for little ones who are just transitioning into learning to feed themselves independently with both a spoon and fork. If your little one is ready for the next step beyond soft spoon this set is the perfect first cutlery!

Materials

my first cutlery / plant based biodegradable and petroleum free PLA

carry pouch / EVA clear bag with zipper

Dimensions

spoon 5.3 x 1.2 / fork 5.1 x 1.2 / set 6.1 x 2.6 x 0.6
Usage

Store in the provided EVA pouch, which doubles as packaging, for mess free on-the-go dining.

Always use under adult supervision while little ones are learning to feed themselves.

The anti-slip notch prevents messes, keeping the cutlery on plate edges.
Care

Spoon and fork may be used in dishwasher on top rack, or handwashed with warm soapy water.

Avoid using abrasive cleaners to preserve the cutlery's finish.

Wash thoroughly after each use and allow to dry completely before reassembling or storing.

Please sanitize with care. Do NOT boil more than 30 seconds.
Set Includes

1x fork, 1x spoon, and packaging doubles as a carry pouch!
Rounded handles ensure a comfortable grip and control as fine motor skills develop.
Shaped for little hands, ensuring a comfortable grip for budding eaters.
Crafted from baby-safe, non-toxic materials for peace of mind at mealtime.




Free shipping on orders over $35
Brand Certifications
Eco Friendly
Work Environment
Benefits
· Rounded handles perfectly shaped for little hands to easily grasp.

· Ideal weight for little ones to learn balance and control while guiding delicious bites to their mouths.

· The anti-slip notch helps keep cutlery on the edge of bowls or plates instead of making a mess in your little one's food.

· Earth and family safe biodegradable material

· Dishwasher safe and easy to clean

Made from Plants, For Kiddos and Mother Earth
FAQ

What material is used in the cutlery?

Made from plant-based, compostable, and petroleum-free PLA both your family's safety and our planet's wellbeing.

When is my child ready for a spoon and fork?

It varys greatly from child to child, the best method is to make utensils available at mealtime and your child will show you when they are ready to start exploring.

Can the packaging be reused?

Yes, the packaging doubles as a handy EVA clear bag with a zipper, perfect for carrying the cutlery on outings.
Returns

30 Days

Refunds available for unused products within 30 days; certain exclusions apply.

Replacements

Replacements offered for items with defects on arrival or hidden defects within 90 days; damage from drops/throws excluded.

Shipping Costs

Return shipping costs borne by the customer; we're not liable for lost/stolen items. Refunds processed in 10 days; terms and exceptions apply.
Why Miniware
Sustainable, Safer For Baby, Easy To Clean
Our brand is committed to sustainability, ensuring a brighter future for the next generation. Every product is designed with your baby's safety in mind while offering hassle-free cleaning.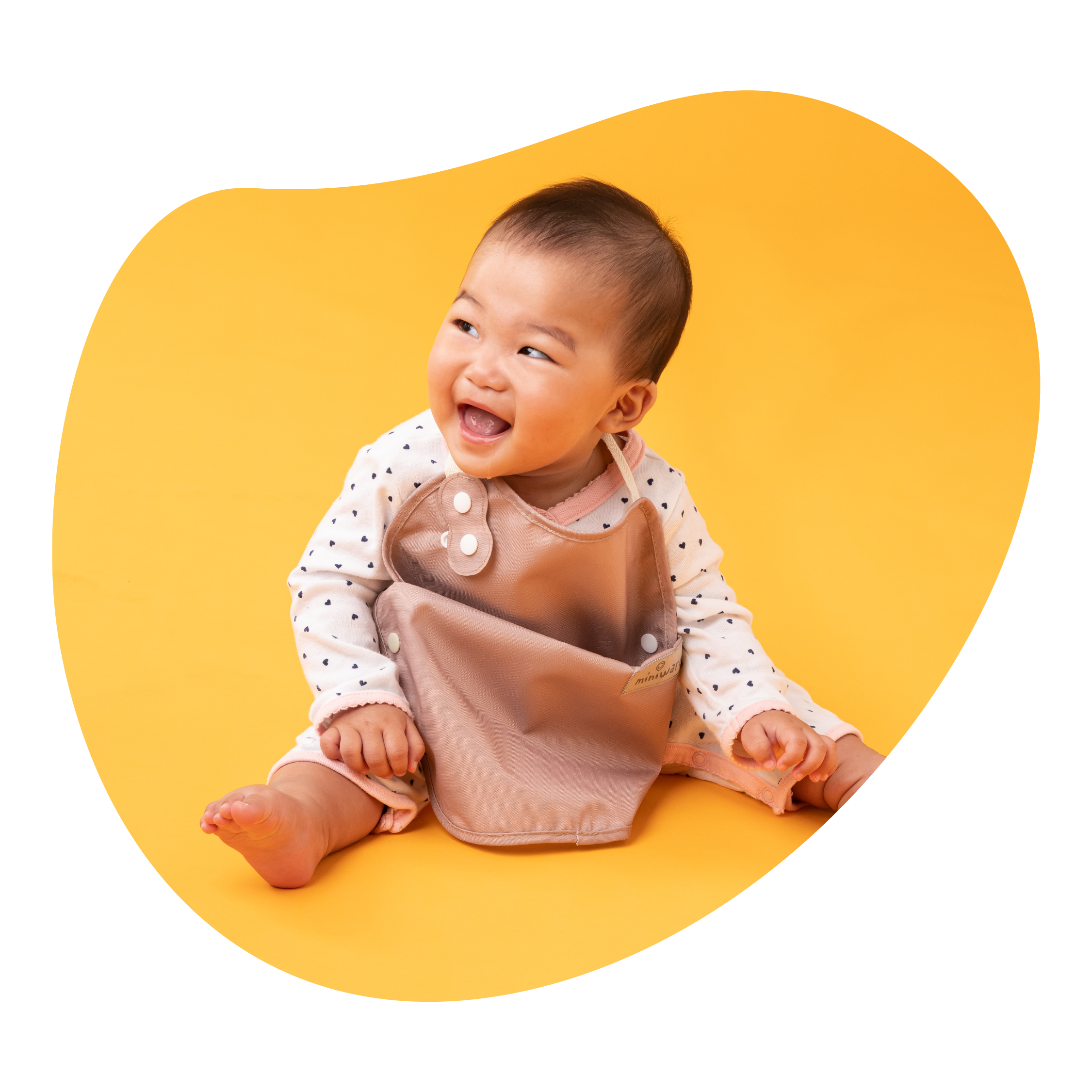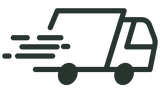 Exclusive Discounts
Redeem for up to 30% Off!
Redeemable Perks
Transform your points into exciting products or special savings.