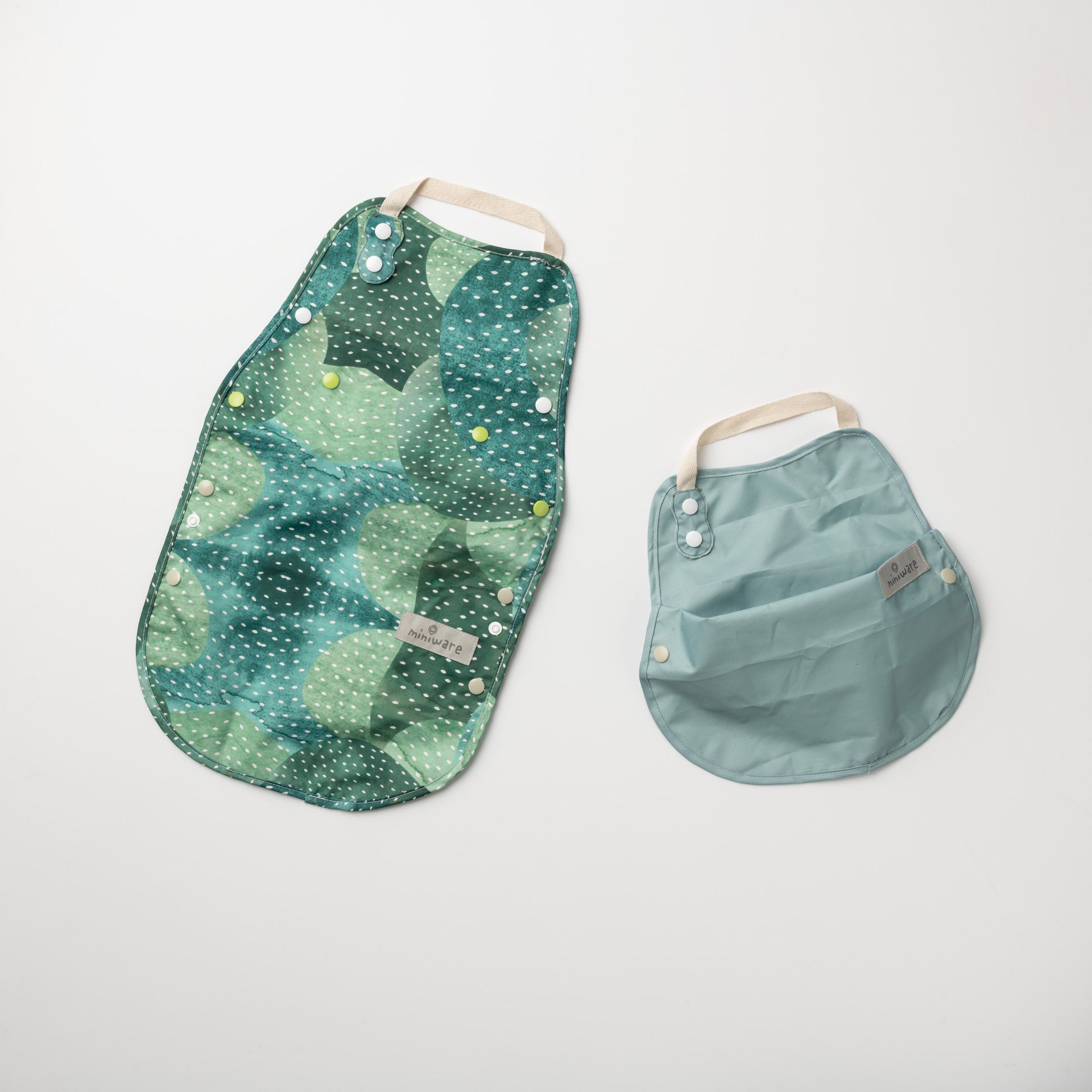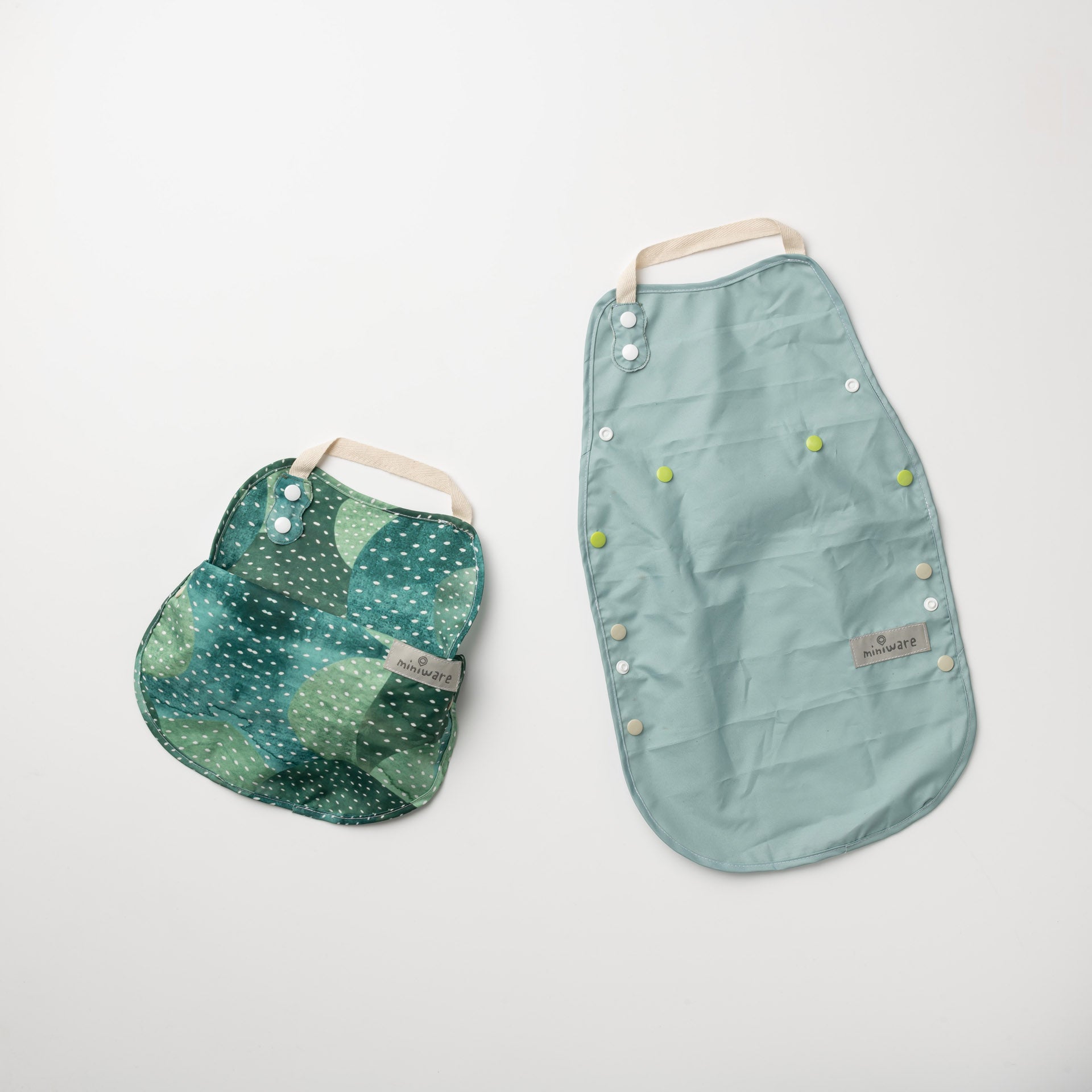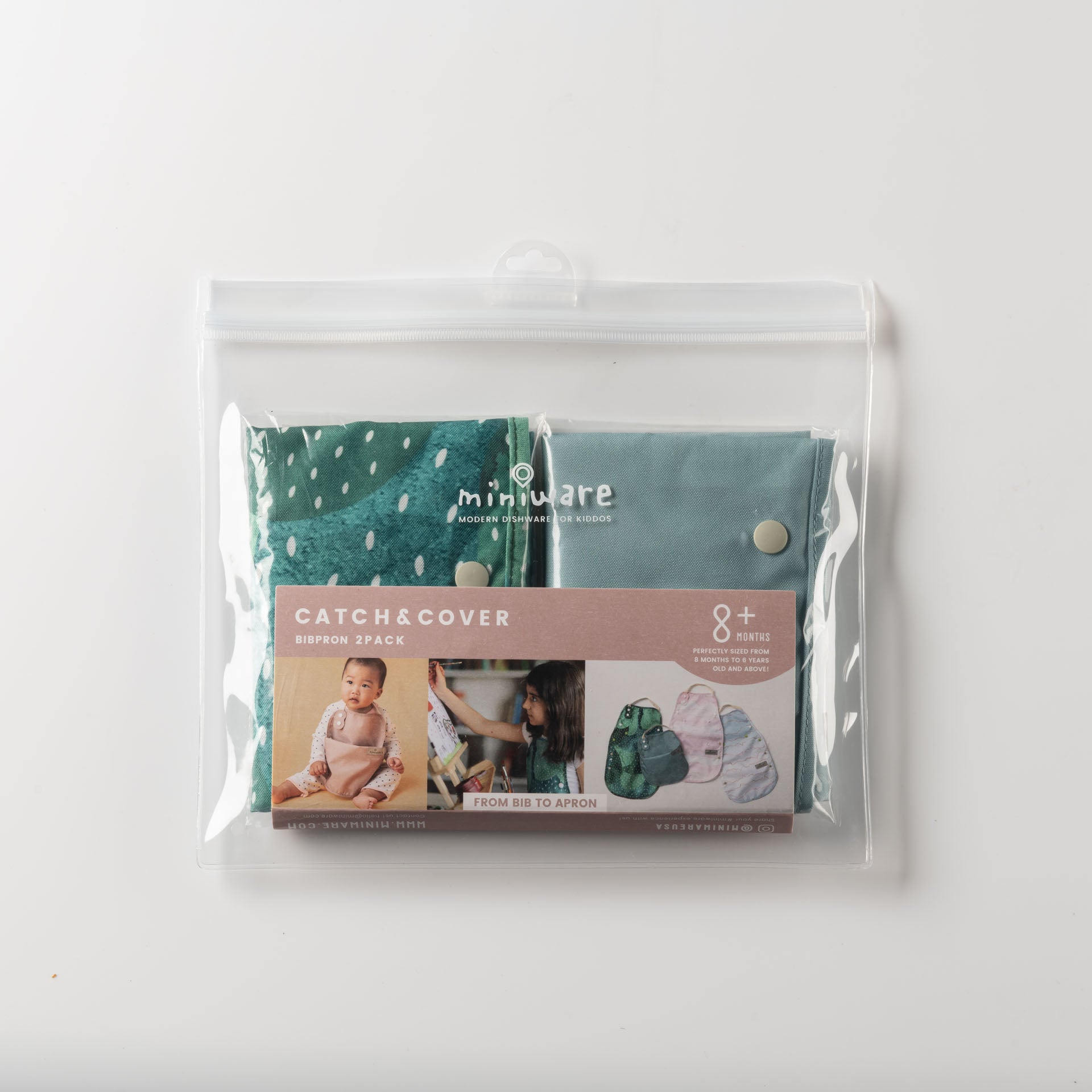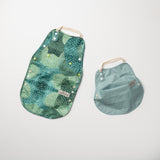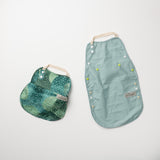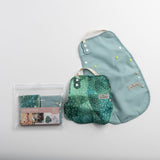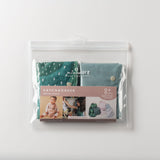 Catch & Cover Set of 2 - Hot Succulent
Description

Most bibs are only used for a short time before the little ones aren't quite as little anymore, but Catch & Cover adapts to your mini! A color-coded snap system conveniently allows transformation from a small size into a larger apron perfect for messy activities from crafts to baking. Made from durable materials and water resistant, this innovative bib will be a lasting companion ready for every sticky situation.

Materials

Oxford cloth + TPU

Dimensions

46 x 28cm
Usage

Transform the Catch & Cover as a bib for meals and as an apron for activities like crafts, baking, or any other messy moment. Catch & Cover may be used for many different ages and activities. To transform between bib and apron use the color-coded snap system.

Place the bib around your child's neck, ensuring it covers their chest and upper body to protect clothing from food spills and messes. The neck snaps allow you to customize the bib's size to fit your child comfortably as they grow.
Care

After each use wipe clean with a damp cloth to remove food stains, spills, or any other messes.

For more thorough cleaning rinse under running cold water to remove any remaining residues. Use a mild detergent if necessary.

For stubborn stains or residue, gently rub the affected area with a soft sponge or cloth using a mild soap or baby-safe detergent.
Set Includes

2x adjustable Catch & Cover
Seamlessly transitions from a bib for mealtime spills to an apron for arts and crafts, making it perfect for various stages of childhood.
Shaped for little hands, ensuring a comfortable grip for budding eaters.
Crafted from baby-safe, non-toxic materials for peace of mind at mealtime.




Free shipping on orders over $35
Catch & Cover Set of 2 - Hot Succulent
Brand Certifications
Eco Friendly
Work Environment
Benefits
· Snap system easily transforms from bib to apron and back again.

· Allows for mess-free exploration in multiple stages!

· Made from durable materials and water resistant, Catch & Cover is easy to wipe clean.

Made from Plants, For Kiddos and Mother Earth
FAQ

Can the Catch & Cover be adjusted for different ages?

Yes! The color-coded snap system allows it to easily transition from a bib for younger children to a larger apron suitable for older kids, making it perfect for various stages and activities.

Besides mealtime, what other activities is the Catch & Cover ideal for?

The Catch & Cover is not just for eating! Its apron design is perfect for arts and crafts, baking, painting, or any activity where things might get a bit messy.

How secure are the snaps on the bib?

The snaps are designed to be firm enough so that curious little hands can't easily undo them, ensuring the bib stays in place during use.
Returns

30 Days

Refunds available for unused products within 30 days; certain exclusions apply.

Replacements

Replacements offered for items with defects on arrival or hidden defects within 90 days; damage from drops/throws excluded.

Shipping Costs

Return shipping costs borne by the customer; we're not liable for lost/stolen items. Refunds processed in 10 days; terms and exceptions apply.
Why Miniware
Sustainable, Safer For Baby, Easy To Clean
Our brand is committed to sustainability, ensuring a brighter future for the next generation. Every product is designed with your baby's safety in mind while offering hassle-free cleaning.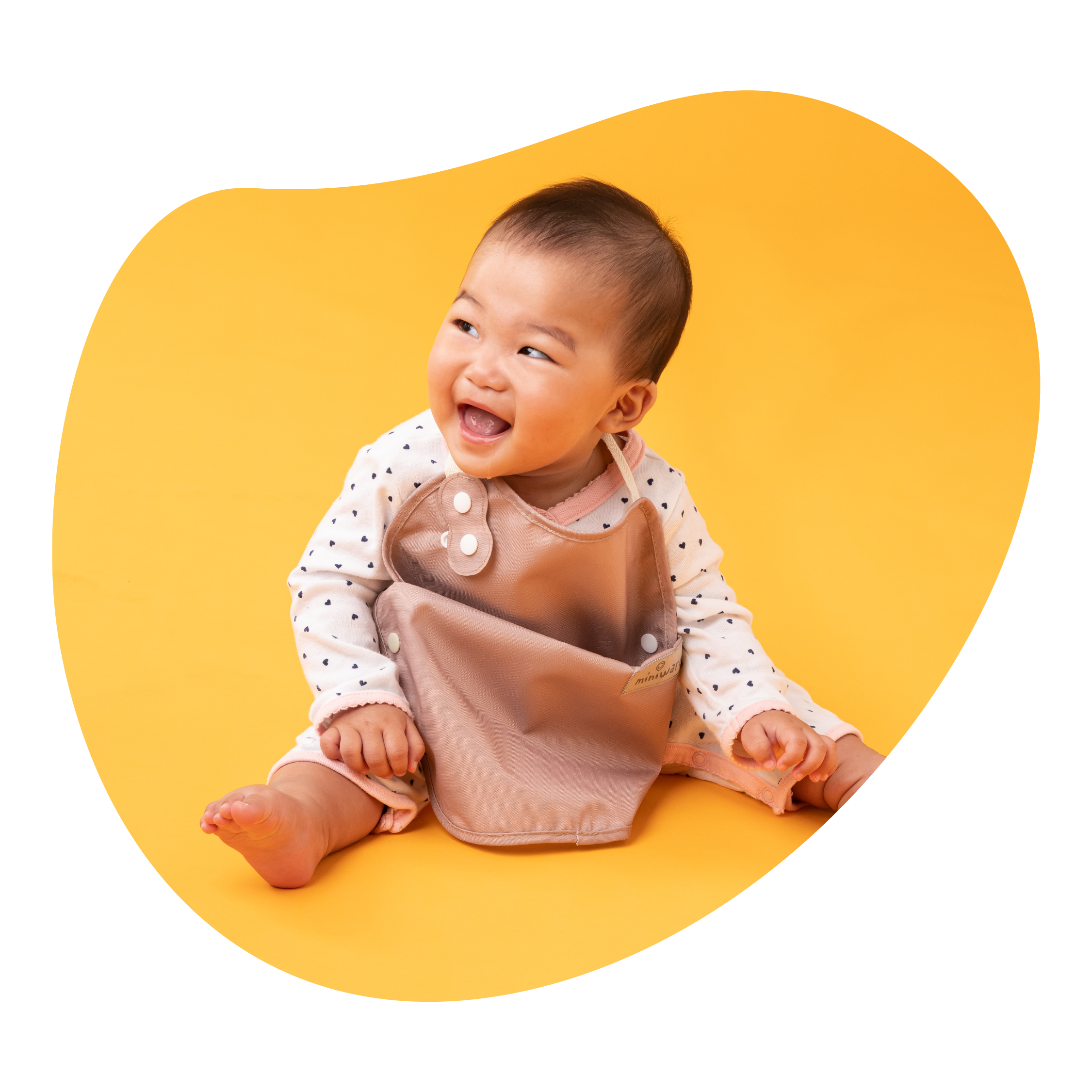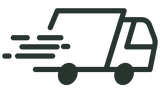 Exclusive Discounts
Redeem for up to 30% Off!
Redeemable Perks
Transform your points into exciting products or special savings.