Reasons You (and Your Mini) Will Love Miniware
When we became parents, we wanted to find safe, natural dishes for our baby, something durable but also easy to clean. There wasn't anything that met our needs or the needs of our growing child on the current market. We created Miniware to address the challenges facing parents and babies during self-feeding training and to have a low-impact, environmentally-safe product that was good for the earth from creation through disposal. Our Miniware family of health-conscious, modern parents love our dishes and we know you will too.
Why You'll Love Miniware
Safer for baby
Plastic baby dishes can leach toxic chemicals into food over time or when exposed to heat, such as in the microwave or dishwasher. Plastic-free Miniware is made from 100% all-natural materials without chemical additives. Perfect for health-conscious parents!
 
Easy to clean
Modern families require easy-to-clean dishware for busy lifestyles. Miniware can safely be placed in the dishwasher or hand washed. For best results and to extend the life of your dishes, use the lowest dishwasher settings and avoid heated air-dry cycles. Even our BringMe! Bags can be machine-washed on delicate.
Designed to help children learn to self-feed
The "easy-scoop" angle and wide openings of our dishes were created to help new self-feeders easily learn to scoop and grab different types of food. Combined with our Miniware cutlery sets, babies and small children will master self-feeding easily while developing their muscle control and balance.
Designed for Modern Families
Every aspect of our Miniware line was created to meet the needs of today's families. The modern style and natural color palette fit into any kitchen décor, while the unique stacking design keeps things organized and easy to store. Perfect for modern,health-conscious, green families!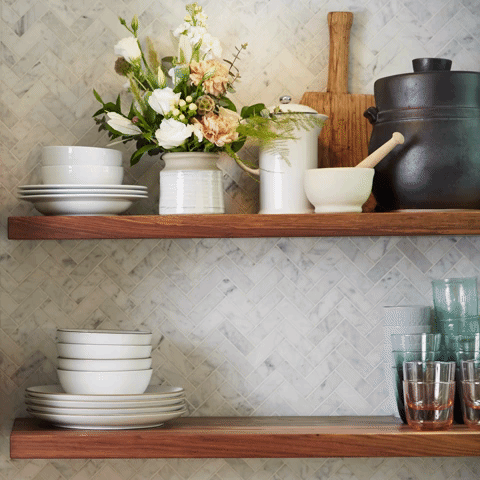 Long-lasting and durable
Baby dishes must stand up to the demands of even the most enthusiastic little diners. Ceramic dishes may be beautiful but there's always a risk of chips or shattering. Plasticware can be durable but risks chemical leaching or plastic chips getting into food. Miniware is made from extremely strong bamboo and yam fibers, molded into beautiful, sturdy dishware that can last for years with proper care. Great for indoor or outdoor use!
Convenient and travel-ready
Miniware is ready to pack up and go wherever life takes you. Our BringMe! Bags fit an entire set of Miniware dishes with plenty of room for snacks, toys, wipes and other baby supplies. All our travel cases and bags are lined with 100% food-grade TPU waterproof liners, food-safe and easy-to-clean. Removable suction feet keep dishes and cups in place while notched cutlery is designed to keep utensils on the edge of the dish not in messy food. Perfect for dining out with baby!
Low-impact and earth-friendly
Miniware is created from all-natural, sustainable resources with no chemicals used in manufacturing making it environmentally friendly from its creation through disposal. They're a great alternative to plastic baby dishes which carry both environmental and health risks.